If you plan on installing any mods for 7 Days to Die, it is recommended that you create a new game folder location. This way you can run the mod and the vanilla version of the game without reinstalling the mod or resetting the base game. Here are the steps:
Locate your 7 Days to Die installation.
1. Right-click on 7 Days to Die and select properties.
2. Click the "Local Files" tab (third tab).
3. Click the "BROWSE LOCAL FILES" button.
4. In the window go back one directory to "common".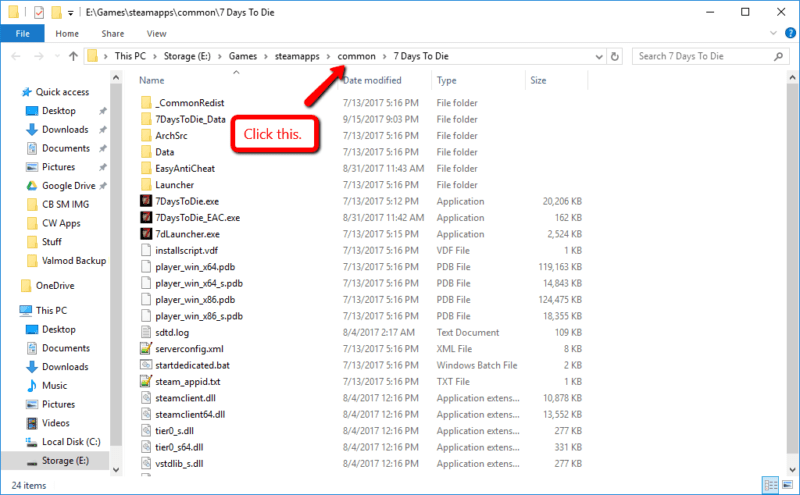 5. Copy the 7 Days to Die installation folder.
6. Paste the folder in the same directory as the other folder. This will rename it to 7 Days To Die – Copy. I would suggest renaming the folder to whatever mod you are going to install.
7. Install the mod you want to play using the 7D2D Mod Launcher. Be sure to select the new 7D2D installation folder you just made.
8. Play the freaking game!!